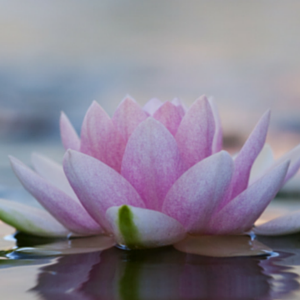 Mindfulness is "a simple but powerful technique to focus attention, manage emotions, handle stress, and resolve conflicts." — mindfulschools.org
Mindfulness is a natural human capacity — it is our ability to pay attention to the present moment, with curiosity and without judgment.
Mindfulness is a life skill that supports well-being, resilience, concentration, and empathy.

---
From the Greater Good Science Center at the University of California-Berkeley:
Mindfulness means maintaining a moment-by-moment awareness of our thoughts, feelings, bodily sensations, and surrounding environment.

Mindfulness also involves acceptance, meaning that we pay attention to our thoughts and feelings without judging them—without believing, for instance, that there's a "right" or "wrong" way to think or feel in a given moment. When we practice mindfulness, our thoughts tune into what we're sensing in the present moment rather than rehashing the past or imagining the future."
Benefits of Mindfulness for Students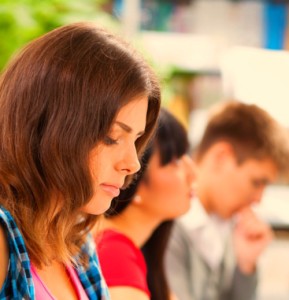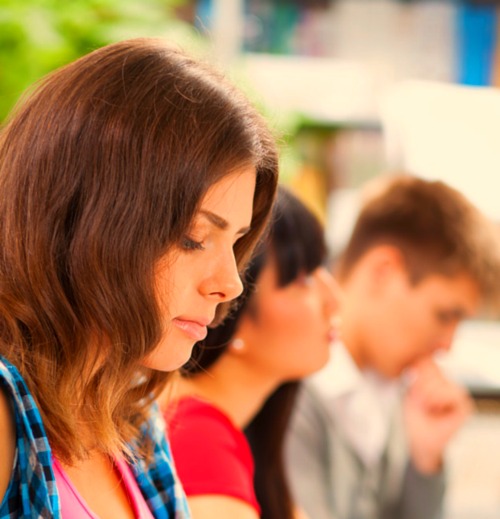 Studies show mindfulness education:
promotes empathy and optimism
helps students regulate stress, and calm down when upset
improves focus, attention, and executive function
leads to lower levels of depression and aggression
improves impulse control
Paying attention and regulating emotion are teachable skills!
---
We're seeing evidence that children have a natural capacity for quieting their mind and focusing their attention, skills that can build self-control and enhance their ability to learn. In the process, it may help kids … achieve their highest potential—in school and in life."

Tish Jennings, Ph.D., Researcher – University of Pennsylvania (read more here)
---
A recent University of British Columbia study found that after implementing a mindfulness-based social and emotional learning program with 4th- and 5th-graders,
children with the mindful intervention had 15% better math scores, showed 24% more social behaviors, were 24% less aggressive and perceived themselves as 20% more prosocial. They outperformed their peers in cognitive control, stress levels, emotional control, optimism, empathy, mindfulness and aggression." (read more here)
---
"Mindfulness is an effective way to teach kids first how to recognize, and then properly handle, their emotions."
Congressman Tim Ryan, author of A Mindful Nation
---
Benefits of Mindfulness for Teachers
Studies show teachers who receive mindfulness training:
have greater self-compassion and less emotional exhaustion

demonstrate improved classroom organization

use more effective teaching practices

have fewer symptoms of stress and burnout

demonstrate less emotional reactivity and fewer attentional biases
Mindfulness cultivates healthy habits of mind!
---
The SMART-in-Education program, a mindfulness-based wellness program for teachers, has been shown to promote better mental health and effective teaching practices:
The teachers also reported experiencing less on-the-job stress, less worry about work when at home, less self-blame for when things are stressful at work, and fewer feelings of occupational burnout, anxiety, and depression. 

Teachers in the SMART program also reported greater efficacy in regulating their emotions at work, better moods at work and at home, better and longer sleep, and more confidence in their ability to forgive their colleagues when inevitable conflicts arose at work. They expressed more positive attitudes towards their "most challenging student." (read more here)
---
A 2013 study conducted by the University of Wisconsin-Madison found dramatic differences between teachers who received mindfulness training during the school year, and those who did not:
The researchers found that those who received the mindfulness training displayed reductions in psychological stress, improvements in classroom organization and increases in self-compassion. In comparison, the group that did not receive the training showed signs of increased stress and burnout over the course of the school year." (read more here)
Additional Research Highlights
Mindfulness helps teachers reduce emotional reactivity and change their approach to working with students through awareness of emotions and emotional reappraisal of situations (Jennings and Sharp, 2015).
In a Mindful Schools study of 829 K-5 students (90% of whom received free-and-reduced lunch), students showed significant improvements in attention, self-care and participation, and showing care for others (study in collaboration with UC-Davis, 2011-2012).
50% of adolescents who received mindfulness instruction at school were still practicing on their own 6 months later. Those who were practicing had better concentration in class and on hobbies, were more effective at managing stress and coping with difficult emotions, and were getting along better with family and friends, were sleeping better, and were getting better grades (Knittle and Suominen, 2015).
A study of 300 5th-8th grade students in Baltimore Public Schools (99% F/RL, 99% minority) concluded mindfulness instruction improved psychological functioning and helped ameliorate the effect of poverty-related stress and trauma. Students in the mindfulness condition had lower rates of depression, negative affect, negative coping, rumination, self-hostility, and PTSD severity (Sibinga, Webb, and Ghazarian, 2016).
A 2015 study of 198 public middle school students found significant improvements in working memory and attention span. Students in the mindfulness condition increased working memory capacity by 29% (versus 11% in yoga class and 5% in control condition) (Quach, Jastrowski Mano, and Alexander, 2015).
---
Research Roundup:
Research on the Effectiveness of the Mindful Schools Curriculum (used by Brilliant Mindfulness, LLC)
Mindfulness in Schools — Research Roundup (2013)
Low-Income Schools See Big Benefits in Teaching Mindfulness
Research and Evidence from the Mindfulness in Schools Project
Slowing Down to Learn: Mindful Pauses That Can Help Student Engagement